Overview
Updated On:
November 18, 2022
Property Description
A new project rises in Nişantaşı, Şişli, one of the first districts that come to
mind when talking about Istanbul. Located in the heart of Halaskargazi, Rumeli,
and Valikonağı Streets, Lotus Nişantaşı is a comprehensive project comprising
residences, offices, a hotel, and a shopping mall. Aiming to add a new color to
Nişantaşı, the city's most prestigious neighborhood, the project's contractor is
Bertuğbey İnşaat and it was designed by Tabanlıoğlu Mimarlık. Spanning 9,000
square meters, Lotus Nişantaşı has a total construction site of 97,000 square
meters. Consisting of the renovation of the historical heritage in its site, Lotus
Nişantaşı was designed to be in harmony with this historic district's traditional
architecture. One of the highlights of the project is Lotus Walk which offers a
brand-new shopping and living experience. With the above-the-line and luxury
design using various materials, meticulous landscaping, and vast social spaces,
Lotus Walk offers a modern and creative interpretation of the courtyard concept
which provides an opportunity to relax and socialize in the city.
Courtyards and squares, essential elements of European urban architecture, are
indispensable to city life. Offering a chance to relax and socialize in the city while
bringing together shopping, dining and relaxing venues, the courtyard concept is
reinterpreted in a modern way at Lotus Walk. Designed to create public meeting
places out of shared spaces hidden among buildings in order to offer pedestrian
access, the project has buildings around the inner courtyards with units eligible
for commerce, dining, and meeting, especially those on street level. This urban
mixed construct opens new spaces for shopping, commerce, residence, and
hotel functions on a balanced level. Offering easy access via courtyards, the
structure creates a special concord in terms of both its own dynamic and the
surrounding urban texture.
The ground floor, accessible on Halaskargazi Street, is designed as a semi-open
public space with restaurants, cafés, sitting areas, and street connections. The natural
stones on the floor, benches, landscape of natural plants, and installations enriched
with flora helped create a breathing and living courtyard where the interior and the
exterior are intertwined.
The transparent canopies in this area enable both maximum use of sunlight and
uninterrupted filtering of light to lower floors, providing
all floors with a well-lit and
modern atmosphere.
Property Id : 32581
Price: $ 765.000
Property Size: 101.00 m2
Property Lot Size: 2.00 m2
Rooms: 2
Bedrooms: 2
Bathrooms: 2
Year Built: 2022-01-03
Garages: 2
Garage Size: 2 cars
Available from: 2022-11-01
Interior Details
Equipped Kitchen
Gym
Laundry
Media Room
Outdoor Details
Back yard
Basketball court
Garage Attached
Hot Bath
Pool
Utilities
Central Air
Electricity
Heating
Natural Gas
Ventilation
Water
Other Features
Chair Accessible
Elevator
Fireplace
İNVESTMENT OPTİON
NEXT TO METRO STATION
PRİVATE BEACH
SEA VIEW ISTANBUL
SHOPPİNG MALL
Smoke detectors
SWİMMİNG POOL
TURKİSH CİTİZENSHİP
Washer and dryer
WiFi
Other Agents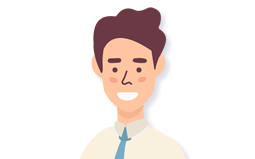 CEO
Similar Listings