Overview
Updated On:
November 2, 2022
Property Description
The Beşiktaş Project is in unique location and architecture in the heart of Beşiktaş,
between the branches of 200-year-old trees reaching to the sky with the blue of the Bosphorus. The
Beşiktaş Project, which will rise as a legacy for future generations, begins. Which offers a limited number of privileged living comforts to the
maximum. In order to bring a special project to an elite district, an innovative approach is presented to
the district of deep-rooted history, drawn from the pens of master architects. The new jewel of
Istanbul, which has apartments with large gardens and terraces with private use areas, provides
unlimited entertainment with social facilities and allows families to spend time together, where you
can live in peace with 24/7 security, is on sale.
You can go to the Bosphorus, the blue center of history and today, among the history-
smelling streets of Beşiktaş, in the clean air of parks and trees, and enjoy the ferryboat in the view of
the Bosphorus. In order to get away from traffic, which is one of the biggest problems of our age, rapid
access to important locations of the city can be provided by ferries and metro vehicles. It will make you
remember the convenience and practicality of living in the center with the schools, hospitals, historical
monuments and bazaars around.
————————————————————————————————————————————–
Project Area : 17.655 sqm
Number of Units : 295
Height of the Building : 6 Floor
Type of Flats : 2,5+1 – 3+1 – 3+1 Duplex – 4+1 – 4,5+1 Duplex – 4,5+2 Duplex – 5,5+2 Duplex
View : Bosphorus, City, Green
Information of The Project :
– Indoor Swimming Pool
– Sitting Areas
– Design Decoration Pools
– Walking Track
– Open Activity Green Areas
– Rest and Observation Benches
– Gym Area
– Steam Room
– Turkish Bath
– 24/7 CCTV Security System
– Underground Car Parking
Location
– Beşiktaş , Abbasağa District
Transportation
– Buses ( 100 mt )
– Metro ( 750 mt )
– Ferryboat ( 950 mt )
– E-5 Highway ( 2,5 km )
– Tem Highway ( 11 km )
Green Areas
– Ihlamur Park ( 50 mt )
– Dünya Barış Park ( 50 mt )
– Azerbaycan Dostluk Park ( 50 mt )
– Abbasağa Park ( 400 mt )
– Yahya Kemal Park ( 400 mt )
– Maçka Park ( 1,1 km )
– Yıldız Park ( 900 mt )
Hospitals
– Amerikan Hospital ( 850 mt ) – ( Private )
– Sait Çiftçi Hospital ( 350 mt ) – ( Governmental )
– Acıbadem Hospital ( 750 mt ) – ( Private )
– Florence Nightingale Hospital ( 1,5 km ) – ( Private )
– Liv Hospital ( 2,3 km ) – ( Private )
Private Schools
– FMV Nişantaşı Işık Collegue ( 900 mt )
– İstek Atanur Oğuz Schools ( 1,2 km )
– Mef Schools ( 2,1 km )
– Robert Kolej&Collegue ( 3,1 km )
– Terakki Schools ( 3,8 km )
– Bahçeşehir Collegue ( 4,5 km )
– British School ( 5,1 km )
Universities
– Yıldız Teknik University ( 900 mt ) – ( Governmental )
– Bahçeşehir University ( 1 km ) – ( Private )
– İstanbul Teknik University ( 1,2 km ) – ( Governmental )
– Galatasaray University ( 2,3 km ) – ( Governmental )
– Mimar Sinan Güzel Sanatlar University ( 2,6 km ) – ( Governmental )
– Marmara University ( 8 km ) – ( Governmental )
– Boğaziçi University ( 8 km ) – ( Governmental )
Palaces&Museums
– Yıldız Palace ( 850 mt )
– Deniz Museum ( 1 km )
– Milli Saraylar Museum ( 1 km )
– Çırağan Palace ( 1,2 km )
– Dolmabahçe Palace ( 1,3 km )
– Topkapı Palace ( 4,6 km )
– Istanbul Modern Art Gallery ( 3,3 km)
Hotels
– Conrad Hotel ( 550 mt )
– Shangri-La Hotel ( 1 km )
– Four Seasons Hotel ( 1 km
– Swiss Otel&Hotel ( 1,2 km )
– Hilton Otel&Hotel ( 1,5 km )
Shopping Malls
– Beşiktaş Bazaar ( 800 mt )
– City's Shopping Mall ( 1 km )
– Zorlu Center ( 2,1 km )
– Kanyon Shopping Mall ( 3,2 km )
– Akmerkez Shopping Mall ( 3,5 km )
Property Id : 32328
Price: $ 895.000
Property Size: 197.00 m2
Rooms: 2
Bedrooms: 2
Bathrooms: 2
Year Built: 2024-11-01
Garages: 2
Garage Size: 2 cars
Available from: 2024-11-04
Interior Details
Equipped Kitchen
Gym
Laundry
Media Room
Outdoor Details
Back yard
Basketball court
Garage Attached
Hot Bath
Pool
Utilities
Central Air
Electricity
Heating
Natural Gas
Ventilation
Water
Other Features
Chair Accessible
Elevator
Fireplace
İNVESTMENT OPTİON
NEXT TO METRO STATION
PRİVATE BEACH
SEA VIEW ISTANBUL
SHOPPİNG MALL
Smoke detectors
SWİMMİNG POOL
TURKİSH CİTİZENSHİP
Washer and dryer
WiFi
Other Agents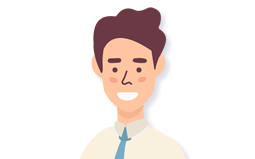 CEO
Similar Listings